Category Archives:
President's Message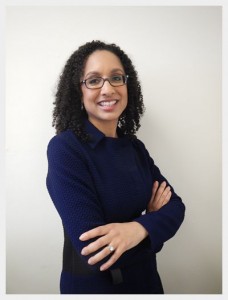 Long before the popular trend celebrating mentors, NYWBA created the innovative concept of "mentoring circles." Unlike traditional one-on-one mentoring relationships, circles bring together women lawyers at various stages in their careers, and from a range of practices, who meet on a regular basis throughout the year, generate many valuable professional contacts, and help foster close bonds over the years. Circle members help colleagues work through professional and personal challenges and career transitions. Joining a circle is a once in a year opportunity, and the time frame to sign up is now, as we are holding our annual Mentoring Circles Reception on February 10. We are honored to have Hon. Loretta A. Preska, Chief Judge of the U.S. District Court for the Southern District of New York, as keynote speaker for this event. Thank you to Mentoring Committee Co-Chairs Allison M. Surcouf, Randy Shapiro, and Elisheva Ackerman for planning this event.
I am delighted as well to invite you to NYWBA's Judicial Reception at the Yale Club on February 26. This annual cocktail reception honors all of the newly elected, newly re-elected, and newly appointed judges in New York County. It is an excellent opportunity to meet and celebrate the new judges joining the bench and to mingle with their colleagues and the attorneys who come to support them. Our thanks go to event Co-Chairs Vice President Jennifer P. Brown and Magnolia Levy, Executive Director Karen Lu, and the entire Judiciary Reception team.
I hope you are taking advantage of the many programs, events, and networking opportunities that NYWBA offers. I have been attending many outstanding programs held by our Committees, including the Reproduction Rights and Women's Health Committee's second CLE on The State of the Uterus: An Update on Roe v. Wade, as well as a program on ethical and professional dilemmas presented by the Matrimonial and Family Law Committee, and, a presentation on leadership moderated by the Solo and Small Firm Practice Committee.
If you haven't renewed yet, please do so as soon as you can. Your dues gain you membership not only in the NYWBA, but also with our statewide organization – the Women's Bar Association of the State of New York (WBASNY). By joining our organization, you can attend free CLE programs presented by NYWBA, join our 30-plus Committees, and network with professionals in many practice areas. Members also have the opportunity to assume leadership roles in WBASNY, the second largest bar association in the State of New York!
Speaking of WBASNY, NYWBA had the pleasure to host a Reception Dinner at a restaurant in midtown to welcome the WBASNY Officers, Board members, Delegates, Committee Chairs, and Chapter representatives to Manhattan on January 23, the night before the WBASNY quarterly Board and Committee meetings. We were thrilled that so many WBASNY leaders joined us. We are proud to keep this tradition going strong, and to play host to our colleagues who travel from across the state to attend statewide meetings three times a year in Manhattan.
We are also very excited to announce that two of our members, Patricia Ann Fersch and Judith E. White, will be the recipients of WBASNY's Hanna S. Cohen Pro Bono Award this spring. Don't miss the opportunity to celebrate the presentation of this award and to mingle with members of NYWBA and other Women's Bar Association Chapters at this year's annual WBASNY Convention, which will take place May 15-17 at The Sagamore Resort at Bolton Landing on the beautiful shores of Lake George. WBASNY Conventions present the perfect opportunity to network, attend CLE programs, and enjoy yourself all at once. Hotel reservations are now open (and going fast – go to www.wbasny.org for details, and be sure to indicate you are a member of "WBASNY" to get the special low rate). I look forward to seeing many NYWBA members at the Convention, where we can discover together a newly renovated spa, and 10,000 square feet of indoor recreational activities, including miniature golf, ping pong, basketball, foosball, and much more! In addition, hiking, volleyball, basketball, five tennis courts, and golf are also available.
Don't forget to mark your calendars to attend and participate in the vote on the slate of nominees for NYWBA Officer, Director and Delegate positions for the coming year. The elections will be held at our Annual Meeting on April 22, which will be followed by our annual Ethics CLE Program at Frankfurt Kurnit Klein & Selz, PC. I know all of the nominees for next year's Officer, Director and Delegate positions will serve with distinction. I am very pleased that our nominee to be the next President is Vice President Jennifer P. Brown, an experienced family and matrimonial law attorney with a solo practice in Manhattan. With Ms. Brown's distinguished service as an Officer, Board member, and Committee Chair, I am convinced that the Association will continue to thrive in the years to come.
– Yacine