President's Message
June 2020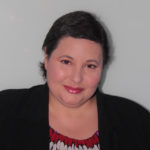 I am thrilled that this month I will be sworn in as the NYWBA 2020-21 President by the Hon. Betty Weinberg Ellerin (NYWBA President 1969-70).  Although, due to the COVID-19 pandemic, we are unable to meet together in person at our Annual Dinner to celebrate another great year for our beloved Association, we will continue to support one another as a community. It is an honor to serve as your President during this difficult time. I have been inspired by many great NYWBA past presidents and leaders, and I wish to thank them for their generous support as I step into this challenging role. I look forward to serving with my wonderful fellow Officers Magnolia D. Levy, Hon. Laura E. Drager, Jocelyn L. Jacobson, Sabrina E. Morrissey, Melissa Ephron-Mandel, Lissett Ferreira, and especially our Immediate Past President, Virginia A. LoPreto, whose hard work and dedication to our organization has laid a strong foundation upon which to continue building and strengthening our community.
I also look forward to working with our incoming WBASNY President Joy A. Thompson and her team of WBASNY Officers, including our own Deborah G. Rosenthal (NYWBA President 2016-2017), who will serve as WBASNY Vice-President this year. Congratulations to all of the new WBASNY Officers. I know they will do a great job navigating the challenge of bringing together a statewide organization when traveling to distant meetings is not possible for the foreseeable future.
I congratulate Michael W. Appelbaum, who will receive the NYWBA's Doris S. Hoffman Award at our virtual Installation and Awards Ceremony on June 9, 2020 in recognition of his many years of service to our organization. In addition to being a long-time Board member, he has led our membership recruitment efforts, organized dinners and auctions, and served on the Judiciary Committee, to name just a few of his contributions to our success. This year he was elected to serve on the NYWBA Advisory Council.
In a time of crisis, when New Yorkers are experiencing tragedy on an enormous scale and our society is suffering economic distress, I hope that our organization can offer our members some measure of comfort, assistance, and camaraderie, as well as an opportunity to amplify their voices in raising awareness and calling for action on important issues.
Our members are faced with challenges never before seen in our professional careers. This is a time for us to work together and support each other to promote the well-being of our members and advancement of the principles of justice and equality upon which this Association was founded. The current public health crisis has taught us that we are all in this together. We must combine an awareness of history with the flexibility to change our practices for the greater good of our community. As we take measures to ensure safety and security for ourselves and our families, we must not forget the suffering of the most vulnerable and marginalized people in our City. I hope that an ethos of responsibility for the well-being of others will emerge from this collective trauma.
As your President, I will endeavor to respond to the needs of our members and encourage our members in turn to respond to the needs of our community, with a focus on public service initiatives and community building. Whether we meet in person or gather through electronic methods, it is more important than ever to expand and maintain our social and professional contacts. Together we can overcome our physical isolation with opportunities for networking to create a more diverse and inclusive legal community.
The NYWBA is committed to keeping our members informed and connected through virtual CLE offerings, committee meetings, our newsletter, and social media. Since 2012, the NYWBA has been able to offer free CLE programs to our members because of the generous bequest of one of our Founders, Hon. Florence Perlow Sheintag. We will continue to provide this service to help our members stay on the cutting edge of developments in the law through informative webinars until the time when we can once again meet in person.
In the coming year, we will expand and diversify our newsletter with thought-provoking opinion columns, features on our illustrious members, information about pro bono and public service opportunities, and more content to inform and entertain our members. We will increase our social media presence to stay in touch even when we cannot meet face to face. If you have an interest in organizing a program, joining or forming a committee, writing a newsletter article, or getting more involved in our organization, please do not hesitate to reach out to me directly.
At a time when all of us as individuals may struggle with feeling powerless in the wake of a pandemic, it is critical that we recognize our collective strength and use it to empower others and ourselves. This month, I want to highlight the empowerment of the LGBTQ community.
June is LGBTQ Pride month, and it is a historic month in the movement for LGBT rights. Our city is usually alive with inspiring Pride events, including the annual Pride March, which was scheduled to celebrate its 50th anniversary this year. Due to COVID-19, the parade has been postponed and the rainbow-festooned people who usually fill the streets will instead be locked away.  However, it is important that this June we recognize these valued members of our community and honor their ongoing struggle for equality by remaining vigilant against efforts to abridge their hard-won rights.
On June 28, 1969, when police raided the Stonewall Inn, resistance to anti-LGBT laws was ignited, and galvanized a gay rights movement here in New York and beyond.  On June 28, 1970—the first anniversary of the Stonewall raid on the Stonewall Inn—gay rights activists organized the first Gay Pride Week, capped off with a march that inspired pride celebrations around the country.  Nine years ago, we celebrated the passage of the Marriage Equality Act (signed into law on June 24, 2011), which legalized same-sex marriage in New York State. Seven years ago, we celebrated the landmark Supreme Court decision of United States v. Windsor (decided on June 26, 2013), which struck down Section 3 of the Defense of Marriage Act as unconstitutional, thereby protecting the rights of states to define marriage as including same-sex couples.
But the rights enshrined in these legislative and Supreme Court victories are in danger of being eroded by federal agencies and a U.S. Justice Department arguing that anti-gay discrimination is not unlawful, and by Supreme Court decisions in the past two years that uphold the rights of businesses to discriminate.
This June, it is as important as ever that we celebrate Pride Month despite the challenges of social distancing. Some ways you can commemorate Pride at home include dressing up and posting about Pride on social media, learning about the history of Pride, doing rainbow-themed arts and crafts with your children, making donations to local LGBTQ organizations, and participating online in "Global Pride," a live-streamed event on June 27 featuring speeches from human rights activists, workshops, and high-profile performers. I hope you will all celebrate and carry forward the fight for equality.
My mission for this year is to use my own experiences to help our members get through this difficult time and continue our organization's mission to improve the status of women in society, educate women lawyers, assist them in professional development and advancement, and promote the fair and equal administration of justice. I have learned that even when things look their bleakest, it helps to keep moving forward and fix your sights on the brighter horizon. Dedicating my life to something greater than myself has kept me going and helped me cope with the toughest circumstances, including my fight against ovarian cancer last year. I am excited to devote the next year to serving the NYWBA as your President.
Amanda