President's Message
September 2020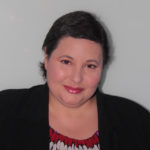 The NYWBA was sizzling this summer with lots of exciting programs and developments.  As our city slowly and cautiously reopened, we continued to provide our members with opportunities to connect with one another, receive CLE credits, keep abreast of the latest developments in the court system, and learn some wellness techniques to promote their mental and physical health – all accessible from the safety of their homes and offices.  In June, we welcomed our impressive roster of returning and new Committee Chairs, and throughout the difficult times we are experiencing this year, they have been working hard to carry out our organization's mission with a wide variety of programming to keep us all informed, entertained, and energized.
In keeping with our theme of demonstrating that we are a "community that cares," we established two exciting new committees this year.  The Human Trafficking Committee will work to raise awareness and fight to eradicate human rights violations that affect victims worldwide as well as in our own city, with women and girls comprising the majority of victims.  The Pro Bono and Community Service Committee will help connect our members with opportunities to use their considerable talents and resources to make a difference in the lives of New Yorkers in need. Members who have an interest in these committees can email the Co-chairs at trafficking@nywba.org and probono@nywba.org, respectively.
In June, we launched our popular "Zoom with a Judge" series.  To date, we have hosted six fabulous judges for informal conversations with our members.  We are grateful to the judges who candidly shared their experiences of adjudicating during the pandemic and offered valuable insights to the attorneys who participated.
For many of our members, the pandemic took a toll on our health, both physically and psychologically.  Our Reproductive Rights and Women's Health Committee placed an emphasis on the need to address our members' overall health with Wellness Wednesdays throughout the month of July. This series gave members a chance to learn about breathing and meditation, body movement, how hormones affect energy and brain function, and how to connect with their feminine energy to increase health and vitality.
We continued our tradition of sponsoring the Martha E. Gifford Summer Program "What It's (Really) Like to Practice Law as a Woman," which was presented as a webinar on July 30, 2020.  The fabulous and diverse panel of speakers included women leaders with various areas of practice from large law firms to corporations to government to non-profit legal services.  The panelists addressed a group of over 150 law students, recent graduates, and newer attorneys, giving them important insights to help them build successful careers.  The panel highlighted strategies for addressing racism and sexism in the workplace, finding mentors and sponsors, taking risks to find fulfillment in one's career, and being true to oneself.  The panel received positive media attention.  Thank you to the organizers, Victoria Turchetti, Hon. Lisa Sokoloff, and Martha E. Gifford for continuing to make this event a success year after year.
On July 31, 2020, many of us joined NYWBA Past President Elizabeth A. Bryson, currently serving as Vice President of the National Conference of Women's Bar Leaders, for that organization's annual summit.  Women's bar leaders from across the United States gave enlightening and inspiring presentations on a wide range of topics from the statistics on women's representation in the profession to innovative bar association programming to self-care for attorneys.  The NYWBA was a Silver Sponsor of the Summit.
In August, we celebrated the 100th anniversary of the 19th Amendment to the United States Constitution, which granted women the right to vote.  In celebration of this milestone and in recognition of the people who made it happen, we teamed up with WBASNY and the Chapter Presidents of the Bronx Women's Bar Association, Brooklyn Women's Bar Association, Queens Women's Bar Association, and Staten Island Women's Bar Association for an "EqualiTEA with the Presidents" event on August 8, 2020.  Over 40 participants attended, including special guest New York State Attorney General Letitia James, who gave inspiring remarks connecting the historical struggle for universal suffrage with current social justice movements.
August 8th also marked the 11th anniversary since our own NYWBA member, Justice Sonia Sotomayor, took the oath of office as a United States Supreme Court Justice, becoming the Supreme Court's first Hispanic and Latina Justice. Congratulations, Justice Sotomayor!
Please mark your calendars for our upcoming Virtual Membership Reception on September 24, 2020.  Everyone who signs up for this free event will receive their own official NYWBA cloth face mask. RSVP on our website at www.nywba.org.
Finally, September is Ovarian Cancer Awareness Month.  As you may remember, at this time last year I wrote about my own struggle with this deadly disease.  I had hoped to mark this September as one year of living cancer-free, but just a few weeks after the beginning of my presidency, I learned that my cancer had returned.  Approximately 80% of women diagnosed with late stage ovarian cancer suffer a recurrence after achieving NED (no evidence of disease) status, usually within 18 months.  For survivors like me, medical experts treat the ovarian cancer as a chronic illness to be managed with a variety of treatments designed to slow the regrowth of the cancer.  I began a new chemotherapy regimen on June 27th of this year.  The outpouring of kindness and offers of assistance from my NYWBA family has been humbling, and I am grateful to the Officers, Directors, and Advisory Council for their generosity and words of encouragement.
I hope to use this health setback as an opportunity to demonstrate that disability and chronic illness are not incompatible with leadership.  At this time, I am feeling strong in both body and spirit.  Despite the personal and collective challenges that this year has brought, I intend to make the most of every moment of it.
Like many of you, I re-watched Hamilton over the Fourth of July, and was inspired to think about our history and our place in that narrative.  We do not have to be Founding Fathers (or Mothers) to leave behind an important legacy.  What we do every day affects our community and our world for the generations that follow.  The work we do today to promote a society that more fully embodies the principles of justice and equality has an important impact on the future.  We can each be a tiny droplet that joins together with millions of others to start a stream that eventually carves a fertile valley into the hardest bedrock. Even if we do not live to see the achievement of its full potential, we will leave this world knowing that we did everything we could to move it along the right path.
Amanda