President's Message
April 2020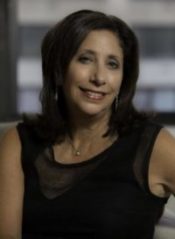 Dear Members,
At this critical time I reach out to you on behalf of our board of directors to wish you all good health and good spirits while we all shelter in place and social distance.
I send our special thanks and good wishes to our judges, court staff and personnel who are keeping our courts functioning for emergencies and to all health care professionals and first responders who working tirelessly, and at great risk to themselves, to keep us safe.
NYWBA members have been through challenging times before. Since our start, during the depths of the Great Depression, we have been a powerful, caring and supportive community and should keep that in mind as we look out for each other, check in on each other and stay connected.
Many of us can recall where we were on the morning of September 11, 2001—I was on my way to a court appearance in Criminal Court at 100 Centre Street, in Manhattan, stopped only by the partition of court officers urging people to leave the area as quickly as possible. The second tower had not yet fallen—but it did as I rushed north on Centre Street with thousands of other New Yorkers. There are few words that can describe the days and weeks that followed—the endless hours of searches at Ground Zero and the tremendous loss of life of first responders and everyone else.  Terrorism now had a face. A name. It was in our City.
Our next big challenge was the Great Recession which devastated financial markets throughout the world but most notably here in New York City where we witnessed the collapse of Bear Stearns and the bankruptcy of Lehman Brothers. Savings, jobs and homes were lost. Many of even the largest law firms were not hiring and so many of the law school classes of '08 and '09 had no jobs or place to go.  Some of our colleagues who were in what once seemed like secure positions, became unemployed for the first time in their careers.
In 2012 our city was rocked—physically, structurally and emotionally—by Hurricane Sandy. The loss of life and homes was incomprehensible at that time and on many levels it still is.
We did more than survive each act of terror, crisis and storm. We grew together, formed close, lasting bonds with friends, family and colleagues. We united. We united notwithstanding the wave of partisanship that was sweeping our country. We remained united so that when this pandemic hit here we were ready to hit the ground running. Running not away, but to our families and homes where we set up computers, laptops, document sharing on various platforms, Zoom calls, videoconferencing and so much more.
In the early days there was little stability in what we could and could not do. Our Courts were grappling with whether and when to shut down; clients needed to hear from us, to know that their cases, needs and concerns could be met; offices one by one closed to some and soon to all; our City now looks deserted. As we sit in our newly constructed "home offices"—whether it be a separate room or just a part of a kitchen table—we are meeting our responsibilities as attorneys.
Here, at NYWBA, we are also working to meet our responsibilities to you as members and colleagues. As I write this message, our Committee Chairs and Newsletter team are preparing a Newsletter to address the various rules and regulations that have come into effect during this crisis as well as set forth best practice guidelines for the various substantive law areas our members practice in.
For those of you watching the news and in particular the press briefings by Governor Cuomo know, we will find the silver lining—whether it be recreating a Sunday dinner with the smell of meatballs and sausages pervading the room as Governor Cuomo did, or having real conversations with family and friends, even if you are apart physically –we will find comfort and we will be better for it.
We all look forward to the end of this crisis, seeing each other again in court, at bar association events, and about the city, but until then, wishing you, your loved ones and colleagues safety and comfort.
Virginia