President's Message
December 2018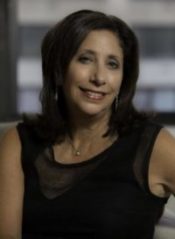 "There never will be complete equality until women themselves help make laws and elect lawmakers."
-Susan B. Anthony
Susan B. Anthony is recognized for her pivotal role in the women's suffrage movement, but her activism extended beyond the vote as she dedicated her time to a host of other issues important to women.  As an instrumental educational reformer, Anthony called for women to be admitted to the profession while simultaneously campaigning for women teachers to obtain better pay. As a labor activist, she fought for an eight-hour work day and equal pay for equal work. As a social reformer, Anthony advocated for women's dress reform, campaigned for women's right to their own property, and sought to ensure women's access to academia. Her efforts were largely successful and, for example, she is often credited with the University of Rochester finally admitting women in 1900. Clearly this New Yorker was a visionary and the aforementioned activities along with her vigorous campaign for women's suffrage that led to her arrest, indictment, and conviction for voting have undoubtedly paved the way for activists across the world.
The 2018 midterm elections proved that Anthony's sacrifices, work, and impact have not left the public consciousness.  Over 100 years after her death, social media was flooded with photos depicting more than 150 "I Voted" stickers placed on her gravestone in Rochester. And for good reason. The midterm elections represent a number of "firsts" for women, as of November 27, 2018, which we must, as women lawyers and allies, celebrate. (There are now 37 women lawyer-legislators in Congress, 13 of whom are first-time legislators.)
First: 123 Women in Congress
First Woman Governor of Maine: Janet Mills
First Woman Governor of Iowa: Kim Reynolds
First Woman Governor of South Dakota: Kristi Noem
First Woman Senator from Tennessee: Marsha Blackburn
First Woman Senator from Arizona: Krysten Sinema
First Muslim Women Elected to Congress: Rashida Tlaib and Ilhan Omar
First Native American Women Elected to Congress: Sharice Davids and Deb Haaland
First Black Woman Elected to Congress from Massachusetts: Ayanna Pressley
First Black Woman Elected to Congress from Connecticut: Jahana Hayes
First Women Elected to the House from Iowa: Abby Finkenauer and Cindy Axne
First Women Elected to Congress from Texas: Veronica Escobar and Sylvia Garcia
First Woman under 30 years old elected to Congress: Alexandria Ocasio-Cortez
First 19 Women of Color Elected Judges in Harris County, Houston, Texas
First Woman picked as the next Senate Majority Leader in New York: Andrea Stewart-Cousins
These results are striking in their own right, but what's even more significant is, as Susan B. Anthony predicted, there is a connection between women being elected and getting the work done!
In 2015 Quorum reported that in the prior seven years, the "average" self-identified female senator introduced 96.31 bills compared to the "average" male who introduced 70.72. Interestingly, the women were also more likely to gain bipartisan agreement. Michele Swers, a political scientist at Georgetown University has researched extensively on how the shifting gender balance has changed Congress, finding that, among other things, women shift the conversation more to bills and policies that relate to women specifically, particularly increasing paid leave, prosecuting violence against women, addressing neglected health care and education issues. The bottom line is the results of the midterm elections offer some light during this politically tense moment in history.  All of the aforementioned "firsts" speak to an increasingly inclusive government and represent some of the most impactful wins for the women's movement, and not surprisingly, for more diversity, including the election of the nation's first openly gay US Governor.
Given the tremendous accomplishments women made in the midterm elections I want our focus to rest just a little bit longer on the good news, and so I will refrain from reporting the dire results of a recent gender studies on women in the law. We'll save that for a darker time, like February! The NYWBA has been busy offering a variety of free CLEs on diverse topics, such as Should I say "I Do?" Second Marriages: Medicaid Planning and Guardianship Issues, ADR Options in Supreme Court, New York County and Women at the Crossroads: What's Next?, a panel discussion with women lawyers who have successfully leveraged their resources in shaping  the trajectory of their careers.  For the first time, the NYWBA will have hosted a nuts and bolts real estate CLE.  In January, we will present Breaking Through Bias to Achieve Leadership Success in the Legal Profession. These programs, and the efforts of our Committee Chairs, as well as the tireless work of our Executive Director Karen Lu, along with my Officers and Directors are all working hard to reach farther out to new members and amplify our voice.  This is borne out by our new member total to date: 117.
So there is much for which I am thankful. After all, this is the time of year when we are reminded of the importance of being thankful. It starts with Thanksgiving, then Giving Tuesday, and into December—a month with many multicultural events and celebrations, Fiesta of Our Lady of Guadalupe, St. Lucia Day, Hanukkah, Christmas, Boxing Day, Kwanzaa, Omisoka, and Yule. And, in case you miss the opportunity, there is always a New Year's Resolution to be made: to do better next year!
Join me in being Thankful and if you are at a loss as to how or why to express being Thankful, here are some possibilities that resonated with me:
"When you practice gratefulness, there is a sense of respect toward others." Dalai Lama
"Piglet noticed that even though he had a Very Small Heart, it could hold a rather large amount of Gratitude." A.A. Milne
"The smallest act of kindness is worth more than the grandest intention." Oscar Wilde
"You cannot do a kindness too soon, for you never know how soon it will be too late." Ralph Waldo Emerson
"Silent gratitude isn't very much use to anyone." Gertrude Stein
And, my personal favorite:
"Though I am grateful for the blessings of wealth, it hasn't changed who I am. My feet are still on the ground. I'm just wearing better shoes." Oprah Winfrey
Virginia