President's Message
January 2021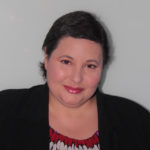 Happy New Year! Let's face it, most of us are probably glad to put 2020 behind us and look forward to a year we hope will bring better news than the last. While 2020 saw its share of tragedies and setbacks, it also brought innovation in delivery of services by the court system and bar associations around the country. The challenges of the pandemic also could not extinguish efforts to shine a light on important issues of justice and equality. Building upon the foundations of our past, the NYWBA will have many opportunities to be a force for positive change in 2021.
In October 2020, a Report from the Special Advisor on Equal Justice in the New York State Courts was released. On June 9, 2020, in the midst of a national outcry about racial injustice, Jeh Johnson was appointed by Chief Judge Janet DiFiore to conduct a review of racial bias in the New York State Court System. To prepare the report, Mr. Johnson's team interviewed current or former judges, court clerks, court watchers, court officers, court attorneys and administrative personnel, private civil and criminal practitioners, institutional and public defenders and prosecutors from around New York State. In addition, they engaged numerous bar associations, judicial associations, court employee unions, court reform organizations and affinity groups. The findings in the report revealed "an under-resourced, over-burdened New York State court system, the dehumanizing effect it has on litigants, and the disparate impact of all this on people of color." The report makes numerous recommendations, stating "this is a moment that demands a strong and pronounced rededication to equal justice under law by the New York State court system." The NYWBA, as a bar association dedicated to promoting the fair and equal administration of justice, is steadfast in our commitment to fighting racial discrimination in the courts and increasing diversity and inclusion.
In November 2020, the New York Judicial Committee on Women in the Courts and its chair Hon. Betty Weinberg Ellerin (NYWBA Past President 1969-1970) released the results of its Gender Survey 2020, a comprehensive report on the results of a statewide survey on gender bias in the courts. The survey was an update to a similar study on gender discrimination that was completed in 1986 by the New York Task Force on Women in the Courts. More than 5,300 attorneys responded to the 2020 online survey, which included issues such as sexual harassment; child care; treatment of domestic violence, rape, and prostitution cases; and court appointments for women attorneys. The survey found that while advancements have been made, women still face higher levels of sexual harassment than men and are often viewed as less credible. Women reported that while there has been great improvement system-wide, there is still significant bias against women attorneys and litigants. The report contained recommendations for court administration, judges and quasi-judicial personnel, court clerks, law enforcement, lawyers, bar associations, law schools, legislators, and attorney disciplinary committees to address the gender bias issues indicated by the survey. As a bar association whose core mission includes promoting advancement of the status of women in the legal profession, the NYWBA will review thoroughly the results and recommendations of the Gender Survey 2020 and continue its efforts to raise awareness and address gender discrimination in the court system.
On December 8, 2020, the NYWBA launched the new Guardianship Diversity Initiative (GDI). The idea for this groundbreaking new program came from Hon. Lisa A. Sokoloff. Judge Sokoloff recognized the need to diversify the pool of attorneys eligible for court appointments as court evaluators, attorneys for allegedly incapacitated persons, and guardians in Article 81 guardianships.  GDI includes a mentoring component to pair attorneys new to the practice with experienced volunteer mentors.
The NYWBA thanks the New York County guardianship judges: Hon. Ta-Tanisha James, Hon. Mary V. Rosado, Hon. Carol Sharpe and Hon. Lisa A. Sokoloff for sharing their insights at the hugely successful launch event. To learn more about how you can participate in the GDI or obtain access to a recording of the launch event, contact our Elder Law and Disabilities Committee Co-Chairs, Lissett Ferreira, Antonia J. Martinez, and Sabrina E. Morrissey at elderlawchairs@nywba.org. This program was co-sponsored by the Franklin H. Williams Commission, Women's Bar Association of the State of New York, Arab American Bar Association, Armenian Bar Association, Asian American Bar Association of New York, Brehon Law Society of New York, Columbian Lawyers' Association, Dominican Bar Association, Hispanic National Bar Association, and Korean American Lawyer Association.
January is Human Trafficking Awareness month. In December, our newly-established Human Trafficking Committee hosted a powerful event at which members heard from a trafficking survivor and a long-time international human rights attorney. I first began working on the issue of sex trafficking in January 1999, and had the opportunity to engage in both direct service to victims and policy advocacy at the state, national, and international levels until joining the court system in 2018. It was inspiring to work alongside the survivor leaders who fiercely advocate for laws and resources to abolish this atrocity. Recognition of this issue by our state courts has been incremental, but thanks to the efforts of survivors and other advocates, more effective strategies to combat human trafficking continue to evolve. The NYWBA began its concerted efforts to bring attention to this issue under the leadership of Deborah G. Rosenthal. In January 2017, the NYWBA co-hosted a CLE panel with Proskauer Rose LLP at which we first introduced many of our members to the realities of human trafficking and the legal frameworks to address it. So, I am pleased that WBASNY has taken up the cause of support for the Equality Model for combating human trafficking as a legislative priority for 2021.
In order to uphold our strong voice at the statewide level on these issues and others of critical importance to our mission, it is imperative that we maintain our NYWBA membership. The number of delegates who represent us on the WBASNY Board of Directors is directly related to the size of our membership. Our ability to fulfill our mission depends upon a vibrant and diverse community of members. The NYWBA Board of Directors recognizes that the pandemic has caused many members to struggle economically and bar association dues may pose a more significant barrier this year than in the past. We don't want to lose the important voices of our colleagues due to adverse financial circumstances of historic proportions. Therefore, the NYWBA membership dues will be reduced for anyone who renews their membership or joins as a new member before the end of this month. If you have already paid the full dues amount for this year and wish to apply the amount you paid in excess of the newly-reduced price toward your 2021-2022 dues, you can email our Executive Director Karen Lu at ed@nywba.org with the subject line DUES CREDIT. If you have not renewed your membership for 2020-2021, please do so before January 31, 2021 (the date on which our number of delegates is determined). If you know someone who is not yet a member but could benefit from membership, please encourage her or him to check out what we have to offer.
We have an exciting year ahead. We look forward to our Annual Judicial Reception scheduled for February 2, 2021. While this year's event will be held virtually, we have planned some fun and exciting new features to help us celebrate together and get a chance to meet the newly-elected, re-elected, and newly-appointed judges in New York County. We hope you will all join us for this celebration.
I am thrilled to be nominated to serve a second term as your NYWBA President for the 2021-2022 term. I look forward to continuing our important work with our fabulous team of Officers, Directors, Advisory Council members, Committee Chairs and our esteemed and dedicated members. I am grateful to all the Past Presidents for their inspirational leadership, wise counsel, and continued participation in our organization.
Congratulations to our nominees for Officer positions for the 2021-2022 term: Vice Presidents Magnolia D. Levy, Jocelyn L. Jacobson, and Melissa Ephron-Mandel; Treasurer Sabrina E. Morrissey; Recording Secretary Lissett Ferreira; Corresponding Secretary Morgan Fraser Mouchette; and Immediate Past President Virginia A. LoPreto.
Congratulations to our current Directors who are remaining on the Board. Past Presidents Myra L. Freed and Deborah G. Rosenthal will move from the Board to join the Advisory Council. We thank them for their many years of service to the NYWBA Board of Directors.
Finally, congratulations to our new nominees for Director positions on our Board: Yasmin Dwedar, current co-chair of the Diversity Committee, and Crystal R. Villasenor, current co-chair of the Civil Courts Committee.
When people make New Year's Resolutions, they often focus on negative habits they hope to break. However, here at the NYWBA, we like to focus on setting positive new goals for the new year and helping our members to achieve them. Together, we create more opportunities for professional success and personal happiness for our members while making strides toward greater justice and equality for all.
I feel so fortunate to have the year ahead to continue making a difference in my own small way. While we can be sure that the challenges we face as a legal community and as a nation will not immediately end, 2021 brings with it hope for a future that is kinder, safer, and more just. Our unity is our strength. Let's march forth together toward a better tomorrow.
"Cheers to a new year and another chance for us to get it right." – Oprah Winfrey
Amanda