President's Message
June 2018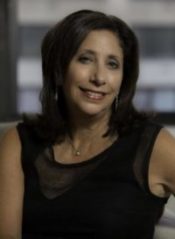 Transform. Recruit. Persist.
As your new President I am setting these three goals and I encourage each of you to join me.
Transform: We are a bar association comprised of hundreds of attorneys, practicing in many fields of law, in law firms of all sizes, the Courts, in-house and not-for profit organizations. Yet, I am aware that the perception is that we predominantly consist of members in one area of law. While there is nothing wrong with having a strong presence of attorneys who practice in a particular field, it should not be to the exclusion of all the other practice areas in which our members (and future members) participate. A new member recently explained that the reason none of the attorneys in her large firm were members is that we do not have programs, CLEs and other events geared towards their practice – defense litigation.
But we do! We have a dynamic litigation committee which puts on programs covering depositions, disclosure, trial skills, and appellate practice, many of which have judges participating. I urge each of you to go on our website (nywba.org) and check out all of our committees which hold regular meetings, programs and free CLE presentations throughout the year. To that end, I have already selected some new co-chairs from diverse areas of the legal practice to spearhead this effort and help transform us into a broader, more practice-diverse bar association.
Recruit: Many bar associations promote their experienced, long-standing members, keeping them highly visible, and in important positions. We want to remain young, vibrant and energized. Therefore we have an advisory board – where some of our past presidents, as well as board members who have long been involved with our Association, participate – making room for our younger members to take on leadership roles in our Association. I am looking to recruit and embrace our young attorneys, and provide them with opportunities to network, excel and lead.
Persist: Last year my firm's NYWBA Journal ad quoted Senate Majority Leader McConnell's comment to silence Senator Warren: "Nevertheless, she persisted!" At the time, it appeared as if a sleeping giant – women throughout the world – had been awakened. Since then we have been energized by the backlash against women's rights, mobilized by the numbing statistics of intimate partner violence and emboldened by #MeToo and #TimesUp. Despite this energy, we live in a country where equal pay for equal work is not the norm; we are an outlier among developed countries when it comes to paid medical and family leave; 1 in 3 women are victims of intimate violence and the numbers are higher among transsexual and bi-sexual women. Our voices are muted in state and federal government. According to Eleanor's Legacy, an organization dedicated to the recruitment, training, and election of women in office, women comprise only 29% of the NY State Assembly, 22% of the NY State Senate and 21% of the US Senate. In this circumstance, parity is not likely to be reached until 2117.
When it comes to the legal profession the numbers are no less stark. While men and women have been attending law school in roughly equal numbers for at least the last 20 years, women make up less than 30% of the non-equity and equity partners.
We need to harness the energy and take on leadership roles in order to get the job done, and done right. We at the NYWBA are poised to do this together: transform, recruit and persist.
I thank everyone for their hard work in planning our Annual Awards and Installation Dinner at 360° on June 12, 2018, including all of our sponsors, donors, volunteers, members, and our Executive Director, Karen Lu. I look forward to sharing this special event with you, as we honor Hon. Rolando T. Acosta and Hon. Deborah A. Kaplan, recipients of the President's Special Award, and Hon. Karla M. Moskowitz, with the Award of Special Recognition.
I am truly honored to serve as President of the NYWBA and am poised to hit the ground running, picking up where our outgoing President, Myra L. Freed, left off, and continuing the efforts of our past Presidents who have dedicated their time, energy and commitment to this Association, helping to advance the status of women.
"It's up to the women." — Eleanor Roosevelt
Virginia