President's Message
June 2021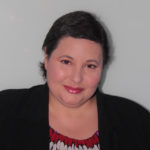 I am so proud of what the NYWBA has accomplished during one of the most challenging experiences many of us have faced in our professional careers. It has been a privilege to work alongside such fantastic attorneys and jurists as we collectively learned to navigate a new technological landscape that has altered the way we practice law, probably with continuing long-term impact. I am honored to have the opportunity to continue to serve as your NYWBA President for another term in 2021-2022 as we transition from crisis mode into shaping what will become our new "normal" together. I am excited about continuing to build upon the lessons we learned during the first year of the pandemic and hoping that we can come out of it stronger than ever.
During the 2020-2021 year, the NYWBA has hosted more than 20 CLEs, as well as several health and wellness seminars, financial fitness workshops, virtual social events, and more than a dozen "Zoom with the Judge" events to help us maintain our sense of community, boost our spirits, enrich our minds, and keep us on the cutting edge of changes in the law and in the court system.
Each month, the NYWBA continues to provide a diverse range of CLE programs. In April, our Civil Courts Committee hosted an innovative two-part CLE mock trial titled, "Commercial and Residential Non-Payment Proceedings" presented by Hon. John Zhuo Wang and Hon. Kathleen Waterman. The Elder Law Committee presented a CLE on "Planning for Medicaid Home Care in 2021: WHAT YOU NEED TO KNOW NOW!" The International Women's Rights Committee presented a CLE examining the role of domestic and international whistleblowing laws in the protection, promotion, and support of human rights and civil society.
On April 15, 2021, we celebrated the new season and the end of our bar association year with the Spring Sing, a Zoom karaoke party jointly hosted by the NYWBA and the Bronx, Brooklyn, Queens, and Staten Island Women's Bar Associations. We have had a wonderful collaboration with our sister chapters of WBASNY which was facilitated by the virtual format we have all adopted over the last year. I hope that we will be able to continue this great relationship as we transition back to more in-person events in the future.
On April 20, 2021, we held our Annual Meeting of the membership. After hearing a State of the Association address, attendees voted for a slate of Officers, Directors, and Delegates both for the NYWBA and WBASNY's Officers. Congratulations to all of the Officers, Directors, and WBASNY Delegates who will be taking office for the 2021-2022 year starting on June 1st. We have an energetic, hard-working, creative and diverse group of leaders with a lot of plans and ideas to help our Association succeed in its mission. I am also thrilled to announce that our Past President Deborah G. Rosenthal will be serving as WBASNY's President-Elect this year.
In what has become a great tradition, Frankfurt Kurnit Klein & Selz once again generously hosted a CLE program following our Annual Meeting of the membership on April 20, 2021. This year, for the first time, the Annual Meeting's CLE offered credits both in Ethics and in Diversity and Inclusion. A panel moderated by Nicole Hyland took on the timely and cutting-edge issue of "Legal Ethics of Harassment and Discrimination: Attorney Conduct Inside and Outside the Courtroom." Our panelists were Hon. Judith J. Gische, Vishwanath Kootala Mohan, and Viviane Scott. The presentation included a discussion about proposed amendment of the New York Rule of Professional Conduct 8.4(g) on discrimination and harassment in the practice of law.
During the last year, it was more important than ever to keep our membership informed through written communications in the absence of in-person networking events. I would like to commend our outstanding Newsletter Committee: Gabriella Formosa and Katelyn M. Brack and our Executive Director Karen Lu for their hard work producing attractive and informative publications month after month. The Newsletter Committee can always use more contributors and editors. Please reach out to volunteer if you are interested or simply send us your articles at newsletter@nywba.org.
I would like to extend my deepest gratitude to the 2020-2021 Officers – Vice Presidents Magnolia D. Levy, Hon. Laura E. Drager, and Jocelyn L. Jacobson; Treasurer Sabrina E. Morrissey; Recording Secretary Melissa Ephron-Mandel; Corresponding Secretary Lissett Costa Ferreira; and Immediate Past President Virginia A. LoPreto for their outstanding commitment to this Association as well as their creative ideas and vision for how to keep it strong. I would also like to thank the Board of Directors and Advisory Council whose breadth of knowledge and depth of wisdom have been so valuable to me.
It is now time to look ahead to the next year. The NYWBA will continue to be responsive to our membership as we consider how to begin safely moving back into an era where we can meet together in person again. Your thoughts and ideas about the next steps in that transition will be critically important, and I hope that you will share them with your Committee Chairs and the Board of Directors. In the meantime, we will continue to provide a virtual platform for our upcoming events.
I hope that you will join us for our virtual Annual Awards and Installation Ceremony on June 10, 2021, featuring our honorees: New York State Attorney General Letitia James, the Honorable Rosalyn Richter, and the Honorable Matthew Cooper. Our NYWBA Officers, new Board Members, and WBASNY delegates will be sworn in by Myrna Felder (NYWBA President 1976-1977). The event will also include an online auction to benefit the NYWBA Foundation. In addition, we will introduce our NYWBA Legacy Project. Please register for that event on our website as soon as possible.
I look forward to working together with our incoming NYWBA Officers for 2021-2022, Vice Presidents Magnolia D. Levy, Jocelyn L. Jacobson, and Melissa Ephron-Mandel, Treasurer Sabrina E. Morrissey, Recording Secretary Lissett Costa Ferreira, and Corresponding Secretary Morgan Fraser Mouchette as well as our Immediate Past President Virginia A. LoPreto, who will be continuing in that role during my second term as President.
It was a difficult year, but the NYWBA was able to flourish despite the challenges of the pandemic. The next year is full of opportunities to make a difference in our lives and in the world around us. We are always looking for future leaders to bring new voices and ideas to the NYWBA. If you are interested in becoming more involved and would like to speak to me personally about how you can use your talents to get the most out of your membership in the NYWBA, please reach out to me at president@nywba.org.
Thank you all for being part of the beautiful mosaic of talent and wisdom on my screen over the last 12 months. I look forward to our next year together.
"I can be changed by what happens to me, but I refuse to be reduced by it." – Maya Angelou
Amanda