President's Message
April 2021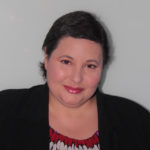 While we have been in the midst of a pandemic for over a year now, we have continued to grow and adapt. We have learned to appreciate some of the things we previously took for granted and found new ways to maintain our professional and personal relationships. Spring is a time for renewal and rebirth. It is a season of hope and new beginnings. As more of us become vaccinated, I hope that we will soon be able to gather in person together again. In the meantime, we will continue to overcome adversity and thrive as a community.
Our Association is currently over 700 members strong, and the ever-increasing diversity of voices among our ranks has enriched us with important insights and perspectives on how to fulfill our mission and better serve our legal community. Please encourage your friends to join us. New members who join now get April and May membership for free as their first year's dues will carry through from now until June 1, 2022.
The NYWBA Foundation is celebrating the new season with a series of Spring Art Museum Tours. This series of Zoom tours kicked off on March 20th with a tour of the National Museum of Women in the Arts, led by Docent Mary Walter. On April 17th, Senior Curator Dr. Amanda Gilvin will lead a virtual tour of the Davis Museum at Wellesley College, focusing on artworks by, for, and about women leaders. On May 13th at 6:00 p.m., educator Isabelle Fernandez will guide participants on a 360-degree Virtual Tour, supplemented with high-resolution images of masterpieces in The Frick Collection. The cost of each tour is $25.00 and the proceeds will benefit the NYWBA Foundation.
The NYWBA also plans to celebrate the joy of the spring season with our sister chapters from the Bronx, Brooklyn, Queens, and Staten Island with a virtual social event on April 15th. We hope you will join us. Details of this celebration and the link to register will be included in an upcoming e-blast and on our NYWBA events calendar.
Our Annual Meeting and Ethics CLE will be held virtually on April 20, 2021. The Annual Meeting of the membership committee will begin at 5:30 p.m. You will get to hear the State of the Association and then a vote will be held on the slate of NYWBA Officers and Directors for the 2021-2022 term, NYWBA Delegates to WBASNY, and the slate of WBASNY Officers. We hope that you will join us for the meeting as well as the Ethics CLE presentation organized by Nicole I. Hyland, with CLE credit provided by her firm Frankfurt Kurnit Klein & Selz PC, which will begin at 6:00 p.m. immediately following the Annual Meeting.
Congratulations to NYWBA Past President Deborah G. Rosenthal for her nomination as President-Elect of the Women's Bar Association of the State of New York! WBASNY's 2021-2022 Officers will be sworn in at WBASNY's Virtual Convention to be held on May 20-22, 2021. We are thrilled that Deborah will be leading our statewide organization into the future because we know how passionate she is about promoting and advancing opportunities for women and how well she embodies the qualities that will serve us well in a WBASNY.
There is nothing more gratifying for me than seeing what I have planted in my own garden bud and bloom again each spring. Our Association has also been cultivating our greenery, and we are looking forward to seeing the fruits of those labors in full bloom in the coming months. This spring, the NYWBA will continue to bring you the high-quality programs and networking opportunities you have enjoyed with us over the years, but we will also offer you diverse perspectives, innovative ideas, and improved access to all the benefits of membership. Stay tuned for more cutting-edge CLEs, website developments, and exciting events in the months to come!
"Hope sleeps in our bones like a bear waiting for spring to rise and walk." – Marge Piercy
Amanda