President's Message
February 2021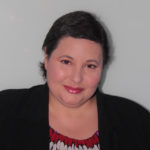 We had hoped that 2021 would be the beginning of better days for our nation. Instead, we were shocked and disheartened to see an attack on our Capitol on January 6 in an attempt to subvert our democratic process through violent insurrection. During these turbulent times, I hope that everyone is taking care of themselves and finding comfort and peace in their family and friends.
At the NYWBA, we are focused on achieving our goals, some old and some new, in the year to come. As we enter our 11th month of pandemic life, it can feel a bit like the movie Groundhog Day in which we are all caught in a loop with no end in sight. However, I believe that through our connection to one another, we can prevent our socially-distant circumstances from stealing our productivity and progress. I am optimistic that better times are ahead as long as we support one another as a community and continue to cultivate and empower leaders who value justice and equality under the law. Even on our darkest days, we can keep working toward a brighter tomorrow. In the words of Dr. Martin Luther King Jr., "the time is always right to do what is right."
In January, the NYWBA conducted many virtual events to help our members hone new skills to take their legal practice to another level. On January 7, we hosted a presentation on using AI-powered analytics to research judges and adversaries to develop a well-informed legal strategy. On January 14, our Civil Courts Committee presented a timely CLE on commercial tenant defenses to nonpayment of rent defaults due to the pandemic. On January 22, the Civil Courts and Litigation Committees along with the Jewish Lawyers Guild presented a CLE on maximizing your note of issue review. On January 26, the ADR and Litigation Committees presented the first of a two-part CLE on preparing for mediation. The second part of this mediation CLE is scheduled for February 9. On January 27, the Elder Law and Disabilities Committee and the Civil Courts Committee presented a CLE on Navigating the Integrated Guardianship/Housing Part. Also on January 27, the Matrimonial and Family Law Committee presented a tutorial on virtual hearings.
We also continued our popular "Zoom with a Judge" series. On January 11, the Criminal Law Committee hosted Honorable Cori H. Weston, Acting Supreme Court Justice, to speak about the New York County Drug Courts. The program was extremely well-received and inspired new members to join the committee. On January 12, the NYWBA hosted Honorable Deborah Kaplan, Administrative Judge of New York County Supreme Court's Civil Term, who provided important insights into changes in the New York County courts over the last year, particularly in response to the pandemic. The next day, Judge Kaplan was named Co-Chair of the New York State Justice Task Force. Alongside Co-Chair Hon. Carmen Beauchamp Ciparick, Judge Kaplan will be in charge of the Task Force's mission to promote fairness, effectiveness and efficiency in the criminal justice system; eradicate the harms caused by wrongful convictions; further public safety; and recommend judicial and legislative reforms to advance these causes. Judge Kaplan is also chair of the New York State Judicial Committee on Elder Abuse, co-chair of the New York County Supreme Court Gender Fairness Committee, and a past president of WBASNY. She has also served as Statewide Coordinating Judge for Family Violence Cases. The NYWBA is grateful to Judge Kaplan for her continued service to the court system and her enormous contributions to improving the fair administration of justice.
Other committees convened to socialize, provide support to members, and discuss plans for the coming year. We hope that you will consider joining our fantastic committees, which continue to provide great opportunities for members to network and exchange ideas.
February is Black History Month. The month of February was chosen to coincide with the birthdays of Frederick Douglass (February 14) and Abraham Lincoln (February 12), dates that had been widely celebrated by the Black community since the late 1800s. This celebration to honor the contributions of African Americans to United States history was originally proposed by Black educators, historians and scholars as early as 1926, when it was first begun as a week-long observance at several universities. During the Civil Rights Movement in the South, the Freedom Schools incorporated Black history into their curriculum to advance social change. By 1976, Black History Month was officially celebrated across the United States with President Gerald Ford encouraging citizens to "seize the opportunity to honor the too-often neglected accomplishments of Black Americans in every area of endeavor throughout our history." When first established, Black History Month resulted in some controversy, including from those who pointed out that the celebration of Black history should not be confined to one month, but rather integrated into mainstream education the rest of the year.
In celebration of Black History Month, I encourage you to learn about some important figures in our nation's legal history. For example, Charlotte E. Ray was the first Black female lawyer in the nation, admitted to the bar in the District of Columbia in 1872. She disguised her gender by applying for bar admission under the moniker C.E. Ray. Discrimination based on her race and sex made it difficult for her law practice to retain sufficient business, so she eventually used her considerable knowledge and skills to educate the next generation by becoming a New York public school teacher. Eunice Carter was one of the first Black women to receive a law degree in New York. In 1935, Carter became the first Black woman assistant district attorney in the state of New York, where she worked on landmark prosecutions of major figures in organized crime. She later used her legal education and influence to advocate for women's rights through service on several international organizations relating to advancing the status of women. Constance Baker Motley was the first Black woman elected to New York's State Senate and Manhattan's Borough President. She argued 12 landmark civil rights cases in front of the Supreme Court, winning nine. She was a law clerk to Thurgood Marshall aiding him on the decision in Brown v. Board of Education. She was also the first Black woman to be appointed to the federal judiciary in 1966 where she continued to advance the fight for civil rights.  Another significant figure was United States District Judge Deborah A. Batts, who was the first openly gay, lesbian, or bisexual member of the federal judiciary, serving on the bench of the United States District Court for the Southern District of New York from 1994 until February 3, 2020, when she tragically passed away. A lovely memorial to the trailblazing Judge Batts can be read in our June 2020 Newsletter.
Finally, please mark your calendars for February 11, 2021, the new date for our virtual Annual Judicial Reception followed by an optional wine-tasting adventure focusing on women-led estates. We look forward to welcoming New York County's newly-elected and newly-appointed judges. Many thanks to Magnolia D. Levy and Virginia A. LoPreto as well as our Executive Director Karen Lu for their brilliant work organizing this event. I think it will be a fun evening, and I hope you will join us.
I look forward to celebrating more milestones and victories with all of you in the coming months as we forge ahead with our mission.
"History has shown us that courage can be contagious and hope can take on a life of its own." – Michelle Obama
Amanda