President's Message
January 2022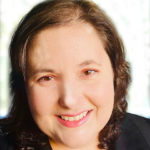 As 2022 begins, many of us are experiencing some déjà vu as a new viral threat rises with the depressingly familiar tale of soaring infection rates and disruptions to even the most fundamental human interactions. For a lot of people, there is a strong inclination to put life on hold while waiting for the virus to become a memory. Others have the opposite reaction, and feel unmoored from the life they had known.  Some attorneys are leaving their jobs behind without a plan for the next move in their careers. Others have used this forced isolation from the familiar halls of offices and courthouses to reassess their goals and begin on a new path. When we are no longer held in place by familiar routines and human connections, will we drift off untethered into a void or will we be freed to fly with purpose in a new direction?
This part of the calendar year is known for its dark days, and though that seems grimly apt as a metaphor, I cannot help viewing each new year as another chance to get more things right. For the NYWBA, I see it as a chance to help our members not to lose their love for the legal profession in the midst of all the challenges, but rather to find new ways to thrive and enjoy the work we do.
For me, living to see 2022 is a gift beyond measure. While tomorrow is never assured for any of us, each new day has special meaning for me. Next month, I will celebrate the three-year anniversary of my diagnosis with stage 3C ovarian cancer. Late stage cancer like mine is considered incurable. Every three months, I have another scan to see if my cancer has progressed again. I have been lucky that my current treatments have kept my cancer small and unchanged since March 2021. Still, I know that it is a near certainty that in the not-too-distant future, my cancer, like the virus, will mutate and begin to spread again. Many cancer patients and survivors describe a cancer diagnosis as being a lot like having a gun pointed at the back of your head for the rest of your life as you try to continue to live it for as long as you can. I think a lot more people might have some sense of what that feels like since the pandemic began.
The options are to let the threat of the gun steal the time you have remaining or to forge ahead and do as much as you can with the unknown days, weeks, months or years you have left.  The NYWBA and its incredible members have been such a huge part of my continued journey, and I appreciate the chance to dedicate myself to our mission, handed down to us from our founders. This Association has helped me focus not on the steel barrel at my back but at the work that lies ahead and the hope for progress toward equality and justice in the future. I will not let fear nor pain cause me to let my life slip away without working toward my goal to leave the world a better place, especially for women, children, and all marginalized and oppressed people. While each of us may only be able to move the needle by millimeters, for me it is better to try to push in the right direction than contribute to the inertia that keeps us from becoming a more just society.
Many people view a new year as a time to make resolutions for the year ahead. I hope that if you do, those resolutions will include the ways you plan to pursue meaning in your life and in your career. Whether you are adapting your current practice to current circumstances or striking out in a new direction entirely, do not let fear block your route. My many hikes in the beautiful forests of Central America have taught me that you can proceed with appropriate attentiveness to the very real dangers you may encounter without giving up the amazing experience of being part of something awe-inspiring.  Explore the unknown and unpredictable, but watch where you step.  Let the ephemeral nature of our human existence be motivation to live the best life you can envision for yourself for as long as you are fortunate enough to live it.
In the coming year, I hope you will join us as we forge ahead into the unknown with an appreciation for the opportunities each new day brings and a spirit of adventure. Be bold in your ambition and know that there is a whole community here that is ready and able to provide the information and encouragement you need to adapt or begin anew in the pursuit of your goals and your professional and personal fulfillment.
Institutions are only as strong and vibrant as the people who contribute their ideas and their talents. Everyone reading this can both enrich this bar association and their fellow members and also benefit from the diverse experiences and perspectives of those they meet within it. As always, we cannot do this without your continued participation. The deadline for renewing your membership is January 31st. If you have not already done so, please visit https://www.nywba.org/membership/ and use your email address to login to ensure that you don't miss out on the chance to find new inspiration and inspire others in 2022.
"There is light in darkness, you just have to find it." – bell hooks
Amanda