Period Poverty Donation Drive
Several years ago, the NYWBA made a commitment to address the issue of lack of access to sanitary products needed during menstruation. Rationing of tampons, pads, or other menstrual products can cause humiliation, trauma, interruptions to school and work, and potentially life-threatening conditions such as toxic shock syndrome. We recognized that lack of access to these items was a serious threat to human rights and dignity and an impediment to gender equality.  Under the leadership of Past President Virginia A. LoPreto, we drafted policy statements on lack of access to tampons, pads or other menstrual products for those who are incarcerated or held in immigration detention centers. Then, we took it a step further by helping provide hygiene products to those in need here in New York City.
Survivors of domestic abuse and human trafficking fleeing from a life of violence are often at a high risk for experiencing poverty. Homeless women and girls must often sacrifice buying hygiene products to buy food for themselves and their children.
In keeping with our theme this year that to achieve gender equality, we must all rise together, it is important to lift up those who are most in need. This year, the NYWBA will collect donations for the purchase of menstrual products and drug store gift cards for two local organizations.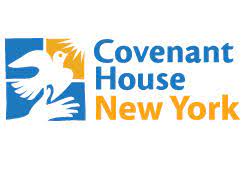 Covenant House New York is New York City's largest provider serving youth experiencing homelessness. Annually, it provides shelter services to over 2,500 young adults ages 16-24, using trauma-informed principles to help homeless youth leave the streets and achieve independence. Covenant House New York provides housing, healthcare, and support services including workforce development, vocational training and educational support. It maintains an on-site clothing boutique, providing free shirts, pants, shoes, and other accessories for any young person who is in need.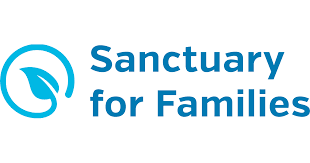 Sanctuary for Families serves nearly10,500 survivors of domestic violence, sex trafficking and related forms of gender violence in New York City every year. It provides a wide range of assistance including shelter, legal, clinical, and economic empowerment services to help clients transform their lives. Sanctuary for Families also maintains The Butterfly Boutique, an on-site space where clients can "shop" for donated clothing, toiletries such as menstrual products, accessories and other basic necessities to meet their immediate needs – 100% free of charge.
Both organizations are in need of hygiene products and drug store gift cards to distribute to their clients who cannot afford them.
The NYWBA asks its members to consider making a donation to this important cause. As we climb the ladder of professional success, it is important to lend a hand to boost others up as well. By supplying these sanitary products, we can help remove a significant barrier to employment and education as well as promote health and human dignity.
---