Period Poverty Donation Drive
Under the leadership of our Immediate Past President Virginia A. LoPreto, the NYWBA made a commitment to address the issue of "Period Poverty," which is the lack of access to sanitary products needed during menstruation.
Our community cares about issues affecting the lives of women and girls, most of whom menstruate during some portion of their lives.  Rationing of tampons, pads, or other menstrual products can cause unnecessary humiliation and trauma, interruptions to school and work, and even lead to toxic shock syndrome, a potentially life-threatening condition.
Those who are fleeing domestic abuse and human trafficking are often forced to choose between a live of violence and a life of poverty. Many homeless women and girls have to sacrifice buying sufficient hygiene products to buy food for themselves and their children, putting their health in jeopardy.
This year, the NYWBA will collect donations for the purchase of menstrual products and drug store gift cards for two local organizations.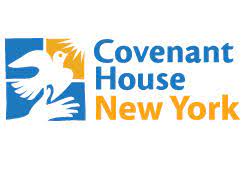 Covenant House New York is New York City's largest provider serving youth experiencing homelessness.  Annually, it provides shelter services to over 1,900 young adults ages 16-24, using trauma-informed principles to help homeless youth leave the streets and achieve independence. Covenant House New York provides housing, health care, and support services including workforce development, vocational training and educational support. It maintains an on-site clothing boutique, providing free shirts, pants, shoes, and other accessories for any young person who is in need.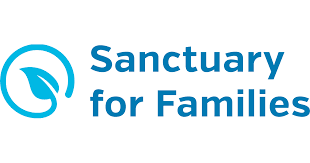 Sanctuary for Families serves nearly 10,500 survivors of domestic violence, sex trafficking and related forms of gender violence in New York City every year.  It provides a wide range of assistance including shelter, legal, clinical, and economic empowerment services to help clients transform their lives. Sanctuary for Families also maintains The Butterfly Boutique, an on-site space where clients can "shop" for donated clothing, toiletries such as menstrual products, accessories and other basic necessities to meet their immediate needs – 100% free of charge.
Both organizations are in dire need of hygiene products and drug store gift cards to help their clients who cannot afford them.
The NYWBA asks its members to consider making a donation to this important cause.  Show New Yorkers in need that this is a community that cares about them.
---