Amanda B. Norejko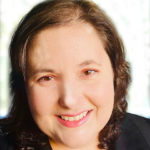 Amanda Norejko has served since 2018 as a Support Magistrate in New York County Family Court, where she presides over paternity and support matters. She is a member of the Family Court Paternity and Child Support Advisory Committee and organizes statewide trainings for her fellow Support Magistrates at the Judicial Institute. She also serves as Chair of the Gender Fairness Committee of New York County Family Court.
Prior to joining the court system, Ms. Norejko worked for nearly 16 years at Sanctuary for Families where she served as Director of the Matrimonial and Economic Justice Project. She specialized in representation of survivors of domestic violence and human trafficking, supervising a team of staff and pro bono attorneys in family and matrimonial, housing, and public benefits matters in all five boroughs of New York City. She also engaged in legislative and policy advocacy aimed at combating violence against women, promoting women's economic empowerment, and ensuring the fair administration of justice on the local, state, national, and international levels.
Before her term as President, Ms. Norejko served as Recording Secretary and Vice-President of the NYWBA. Ms. Norejko has served as co-chair of the NYWBA's Domestic Violence Committee for the past 11 years as well as co-chair of WBASNY's Domestic Violence Committee for the past six years. From 2013 to 2016, she co-chaired the NYWBA's Judiciary Committee. She was also a member of the NYSBA-WBASNY Domestic Violence Initiative convened from 2016 to 2017, and served on the Matrimonial Committee of the New York City Bar Association for nine years.
Ms. Norejko served on the Board of Directors of the New York State Coalition Against Domestic Violence for over seven years and was an active participant in the New York State Anti-Trafficking Coalition, the Maintenance Standards Coalition, the Coalition Against Trafficking in Women, and the Lawyers Committee Against Domestic Violence, which, in 2014, awarded her its highest honor, the In the Trenches Award. In 2016, New York City & State magazine recognized her work with its Above & Beyond award Honoring Women of Public and Civic Mind. In 2019, she received an Above & Beyond Award from The LGBT Bar Association of Greater New York (LeGAL) for her pro bono work prior to becoming a magistrate.
Ms. Norejko attended New York University School of Law and, in 2001, became the first person in her family to graduate from law school. In 2011, she was presented with an NYU Law Alumni Association award for her work on behalf of indigent victims of gender violence.
Sharing her expertise is one of Ms. Norejko's passions. She has taught numerous CLEs, guest lectured for law school classes, judged oral arguments for law students, and contributed chapters to the first edition of the Lawyer's Manual on Human Trafficking as well as the American Bar Association's third edition of The Impact of Domestic Violence On Your Legal Practice. From 2009 to 2015, she co-chaired the Annual Domestic Violence Conference held at Fordham School of Law.
Ms. Norejko is a survivor of Adult Onset Still's Disease and stage 3C ovarian cancer. These experiences have given her insight into the challenges faced by legal professionals living with disabilities and chronic illnesses. She is a strong advocate for inclusion and accessibility.
Ms. Norejko is fortunate to have the support of her husband, Ryan Candee, an attorney at Bernstein Litowitz Berger & Grossmann LLP, with whom she has spent over 20 wonderful, adventure-filled years since they met as volunteers in the Courtroom Advocates Project while attending NYU School of Law.