New York Women's Bar Association, 132 East 43rd Street, #716, The Chrysler Building, New York, NY, 10017-4019
212-490-8202
877-282-1462 (fax)
www.nywba.org
Welcome
President's Message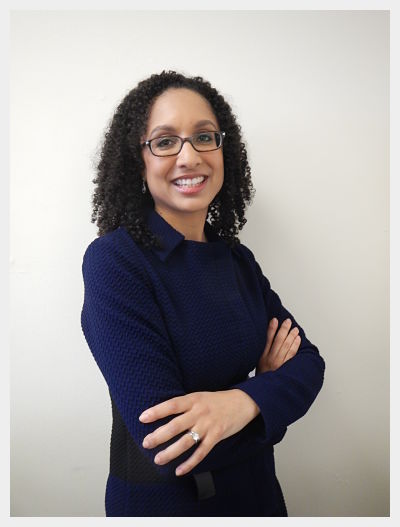 Welcome to the New York Women's Bar Association!
I am honored to serve the NYWBA as its president. I hope you will join us as we strive to improve the status of women, educate lawyers, and support professional development and advancement.
~ Yacine Barry-Wun
Click here for the President's Message from the latest NYWBA Newsletter.
NYWBA Foundation
The NYWBA Foundation is a non-profit 501(c)(3) charity whose mission is to eliminate gender bias and discrimination from the legal system and profession; to promote social and economic equality, safety, and well-being of women and children; and to address the unmet legal needs of women and children.
Women's Bar Association
of the State of New York
NYWBA is a founding chapter of the Women's Bar Association of the State of New York. Click here for WBASNY website
Announcements/Recent Events
Women's Bar Association of the State of New York Salutes the United States Supreme Court for its Recognition of Marriage Equality. Click here to read more
NYWBA would like to offer a special "Thank You" to our generous sponsors of the 2014 Annual Judicial Reception held at the Yale Club on Tuesday, February 4, 2014

Platinum Sponsors:
- McLaughlin & Stern, LLP

Gold Sponsors:
- Bender Rosenthal Isaacs & Richter LLP

Silver Sponsors:
- Ephron-Mandel & Howard, LLP
- Myra L. Freed
- Denise Mortner-Kranz

Are you looking for a lawyer?
Call the City Bar Legal Referral Service at (212) 626-7373.
Member Resources
We value your membership and hope you will take advantage of the many benefits and opportunities offered by the Association. We look forward to your participation and attendance at our programs and events. Be sure to check our online calendar regularly.

If you are not yet a member, click here to join or renew today.
---
Newsletters Available Online - As part of our green initiative, NYWBA now publishes some Newsletter editions only electronically. With the same format and great articles, photos and announcements, you can read the eNewsletter at your computer or print it out. Click here, enter user name and password, then click on the edition of the Newsletter that you want to read (from the latest edition back through 2004). (Email info@nywba.org if you have questions or need assistance.)
---
Join a Committee - Becoming involved in a committee is professionally rewarding and is a great way to give back to your profession and community. Click here for details.
---
New and Sustaining Members - Welcome to our newest members and thanks to our Sustaining Members.
---
Have You Moved? - New Address, Email, Phone or Fax Number? Send any changes to Executive Director Karen Lu (ED@nywba.org or 212-490-8202).
---
New York Lawyers' Fund - Click here for info about Lawyers' Fund and its mission to preserve, protect and promote the integrity of the legal profession.
---
NYWBA is now on Facebook, Linkedin and Twitter. Click here for information about these social networking websites and how to join our groups.
---
Mentoring Circles - To join with peers to foster your professional and personal development, send an email to MentoringCircles@nywba.org with your name, firm or business affiliation, contact info, practice area(s), and year of admission (or law school status if not yet admitted).
---
Pro Bono Matrimonial Law Project - The NYWBA has a pro bono matrimonial law project for matrimonial attorneys with five or more years of experience. For more information click here. (PDF)
---
Members Only - Click here to access contact information for Officers, Directors, and Committee Chairs and other content available only to members. (Email info@nywba.org if you have questions or need assistance.)
NYWBA is not responsible for the content of external Internet sites, and the contents of web pages we link to may change without notice.