President's Message
May 2017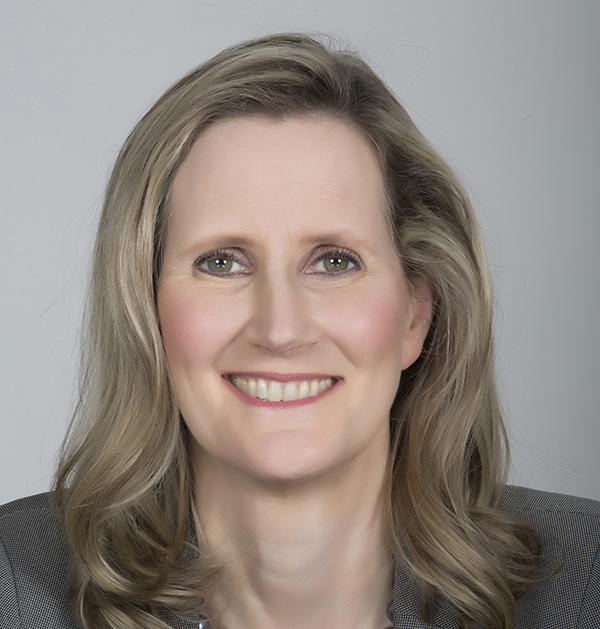 It is bittersweet that this is my final President's message. Being the President of this esteemed organization has been a wonderful experience that I will miss; yet, I know that the NYWBA is in good hands with my successor, Myra L. Freed. I am looking forward to her presidency.
In my installation message, I highlighted two goals for this year: (1) to create an annual CLE highlighting human trafficking; and (2) to increase membership. Thanks to the diligent efforts of our Recording Secretary, Amanda B. Norejko, we had a fabulous, well-attended CLE program on human trafficking in January. Myra has asked me to spearhead the effort next year to assure that my goal of an annual program on human trafficking can be realized. I look forward to working with Amanda on another program on human trafficking next year.
The final membership numbers are not yet in for the year, so I do not know if we achieved record membership. We retained our delegates to the Women's Bar Association of the State of New York, where we continue to be the largest of the State's 19 Chapters. I have agreed to co-chair the Membership Committee next year, and I hope that the NYWBA will be able secure another WBASNY delegate at that time.
This year was the first full year that the NYWBA was an accredited continuing legal education provider. I am proud to report that the NYWBA sponsored 12 continuing legal education programs so far during my term and that we have provided over 750 hours of free CLE to our members. In addition to several programs that addressed reproductive rights, we sponsored CLE programs on cybersecurity, the ethics of political engagement, alternative dispute resolution, effective communication skills and effective advocacy for lawyers, same sex marriage, among many others. Thank you to Vice President and CLE Committee Co-Chair, Amy B. Goldsmith, Committee Co-Chair, Ariel D. Chesler, all of the other members of the CLE Committee and the co-chairs of the substantive law committees who made this effort possible.
Several of our members were honored with distinguished awards this year. Among them are: NYWBA Past President Jo Ann Douglas, who received the Kathryn A. MacDonald Award for Excellence in Service to the Family Court; Hon. Carmen Beauchamp Ciparick, who received the Ida B. Wells Barnett Justice Award from the New York County Lawyers Association and the Metropolitan Black Bar Association; Hon. Saliann Scarpulla, who received the Louis J. Capozzoli Gavel Award from the New York County Lawyers Association; Hon. Judith J. Gische, who received the Benjamin A. Cardozo Award from the Jewish Lawyers Guild; Hon. Kelly O'Neill Levy, who received an award from the Brehon Law Society; and Hon. Fern A. Fisher, who will be receiving the Judith S. Kaye Access to Justice Award from WBASNY at the Convention on May 19. There is no better testament to the value of this Association than when our members are honored. I hope that as many of you as possible can join us at the Convention so that we may personally congratulate Justice Fisher on receiving this prestigious award. At Convention, we can also thank member Amy Saltzman for her service as a WBASNY Officer for the past three years, and we will congratulate past President Jennifer P. Brown upon her installation as WBASNY Recording Secretary.
This newsletter would not be possible without the diligent work of Karen Lu, our Executive Director, and the Newsletter Co-Chairs, Jessica Cygler Wagner and Alexandra Campbell. Thank you.
Finally, thank you to the officers of the NYWBA: Vice Presidents: Amy B. Goldsmith, Virginia A. LoPreto and Andrea Vacca; Treasurer, Jean J. Han; Recording Secretary, Amanda B. Norejko; and Corresponding Secretary, Magnolia D. Levy. Your wisdom and dedication to the NYWBA helped to make this year a success. I would also like to thank the Board of Directors, who all contribute so much to the NYWBA.
I look forward to seeing you at Convention and at our Annual Awards and Installation Dinner on June 7 at "Three Sixty" in Tribeca. Those of you who attended the Annual Dinner last year know how special this venue is.